Email notifications work only if emails are enabled for your instance. Please contact support@amplify-now.com to enable emails.
Amplify sends emails to remind users about an overdue action or inform them about changes to the data they have access to. For example, it can send a welcome email when a user account is created, a reminder email when a workflow approval is requested, or a record measurement date is overdue. The email content describes the unique situation and contains a clickable link to the Amplify page. Users can directly open to take the required action or review the relevant information.
Amplify can trigger automatic one-time notifications based on specific actions or scheduled recurring notifications once a week. As an administrator, you can also trigger the notifications instantly before the scheduled date if required.
Navigate to the Administration, Notifications page to view a list of email notifications along with a short description of each notification type.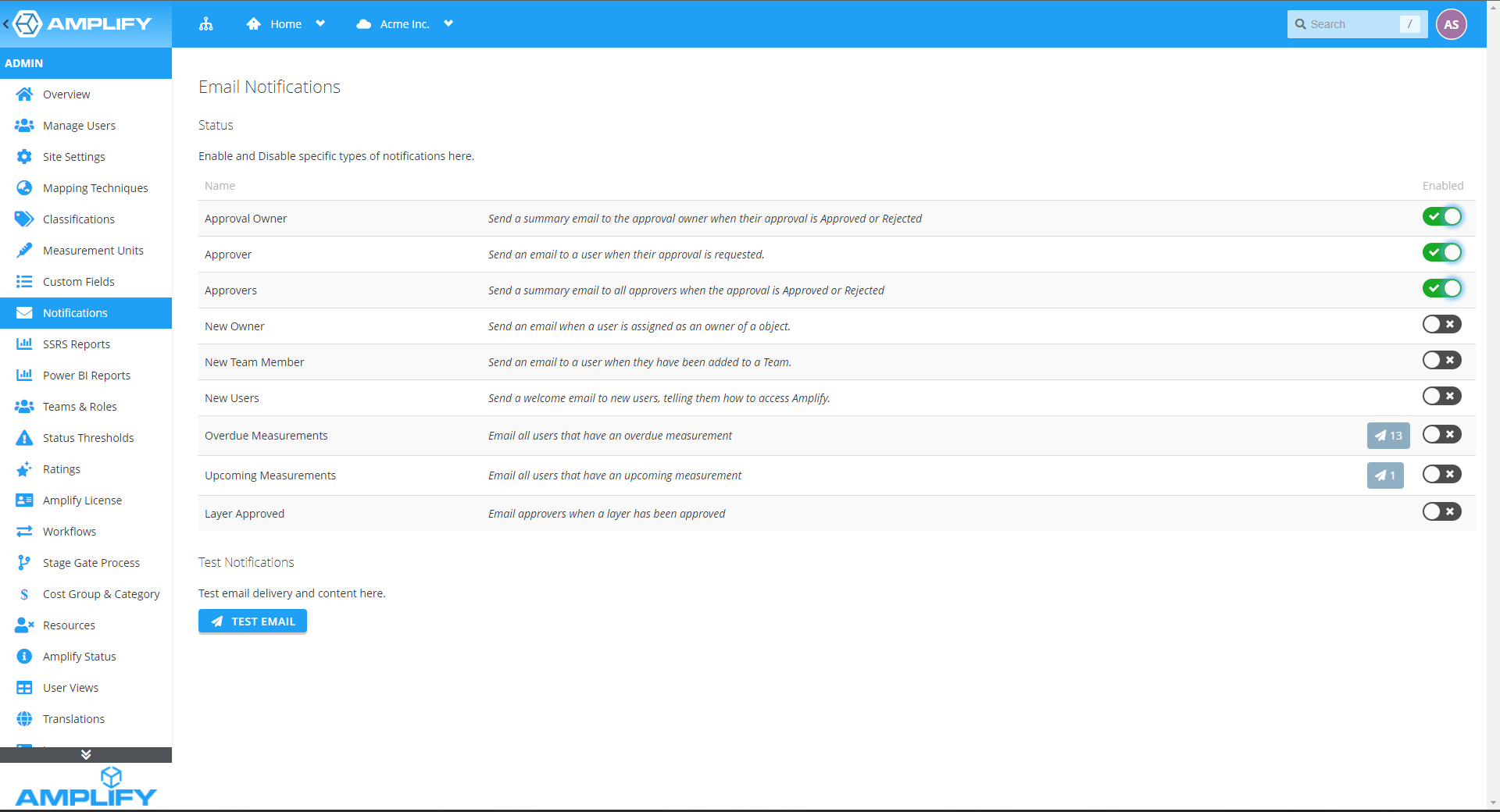 You need to enable the email service for your instance to utilise the notifications feature. Once that is done, the active notifications will start working depending upon the trigger criteria.
One-time Notifications
One-time notifications are emails sent to alert users about a critical change or user action that affects their work areas. Examples include welcome email, approval request, new team member, measure assignment, ownership assignment, and approver notifications.
Once these notifications are enabled, they'll send out emails when the relevant action is completed.
The emails can be customised; you can include customised subject lines and email body using Amplify's Translations feature.
Scheduled Notifications
The Upcoming measurement and Overdue measurement notifications are scheduled notifications that get triggered once a week if enabled. If you go to the Administration, Notifications page, you can see the total number of overdue and upcoming measurements displayed next to the notification.

By default, these emails are sent every Monday at 7 am local time. If you want to trigger them manually, click on the number button. This will bring up a confirmation dialogue. Once you confirm, Amplify will send emails in bulk instantly.
You can send up to 300 notifications instantly. The email count will become disabled if the number goes above 300.
This article covers the following topics:
Enabling Email Notifications
Amplify allows you to decide whether users should receive email notifications when certain actions are completed.
To enable a specific notification:
Ensure that emails are enabled for your site.
From the upper-right corner, click on your user name or avatar and select

Administration

from the list of options.
Scroll down to select the Notifications tab on the left.
Locate the name of the notification in the list on the right-hand side.
Click on the toggle button to enable.
If it is a scheduled notification, it will be triggered once a week on Monday mornings when the background process runs.
Default Email Templates
Amplify's default email templates are utilised as email notifications unless you customize them.
Click on the links below to see different types of email templates.
Welcome Email - with admin-chosen password
Welcome Email - with a generated password
Welcome Email - with a token
Pending Actual Approval
Pending Benefit Plan Approval
Pending General Business Case Approval
Pending General Initiative Approval
Pending General Measure Approval
Pending General Milestone Approval
Pending Stage-gate Approval
Approval Summary to Owner
Approval Summary to Approvers
New Team Membership Login
Assigned as Owner
Assigned Measurement
Overdue Measurement
Upcoming Measurement


Welcome Email - with admin-chosen password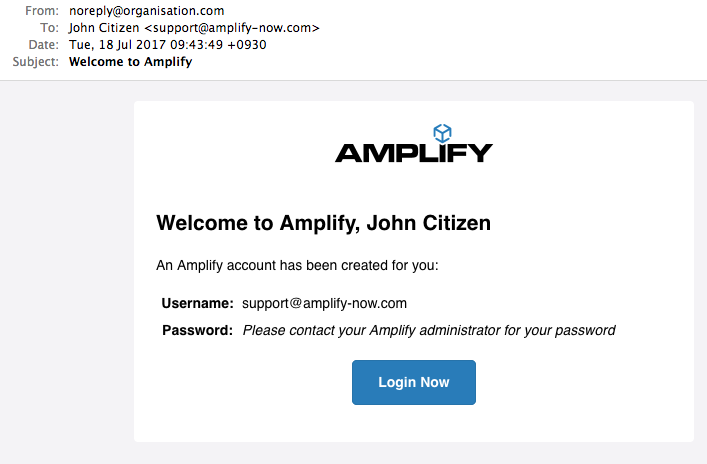 Welcome Email - with the generated password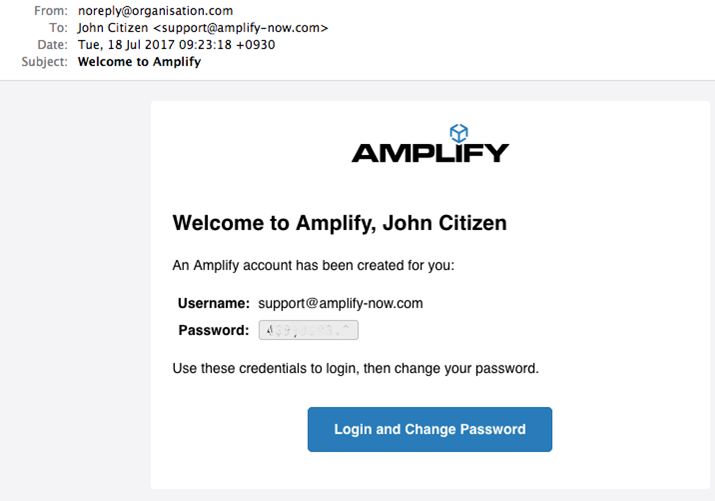 Welcome Email - with a token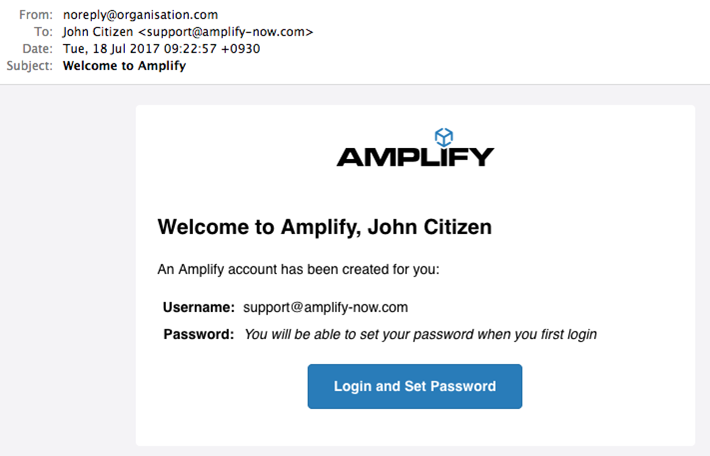 Pending Actual Approval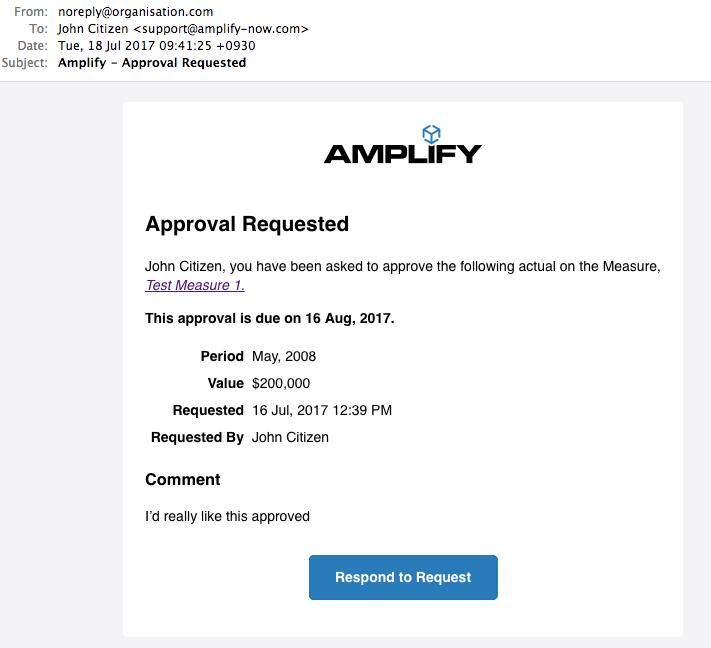 Pending Benefit Plan Approval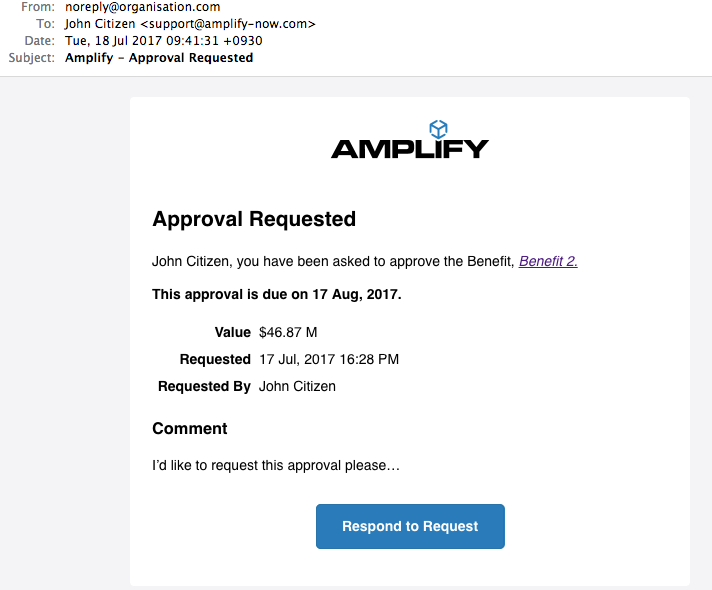 Pending General Business Case Approval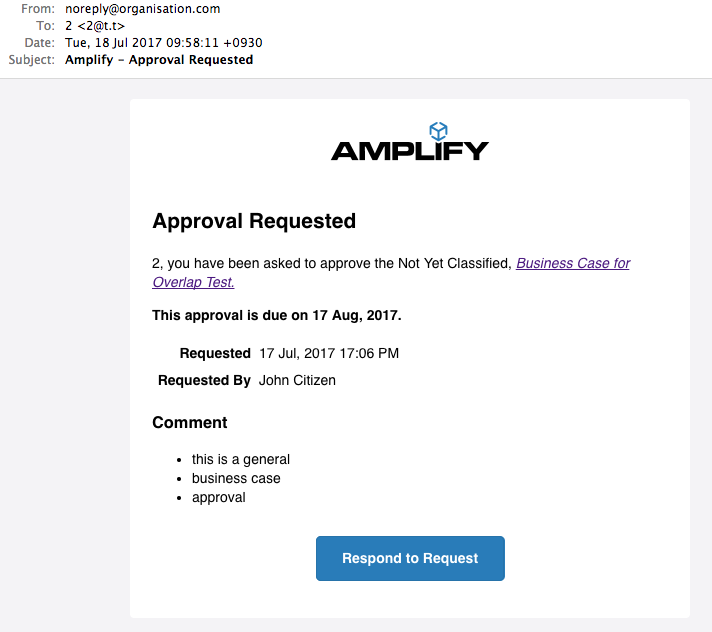 Pending General Initiative Approval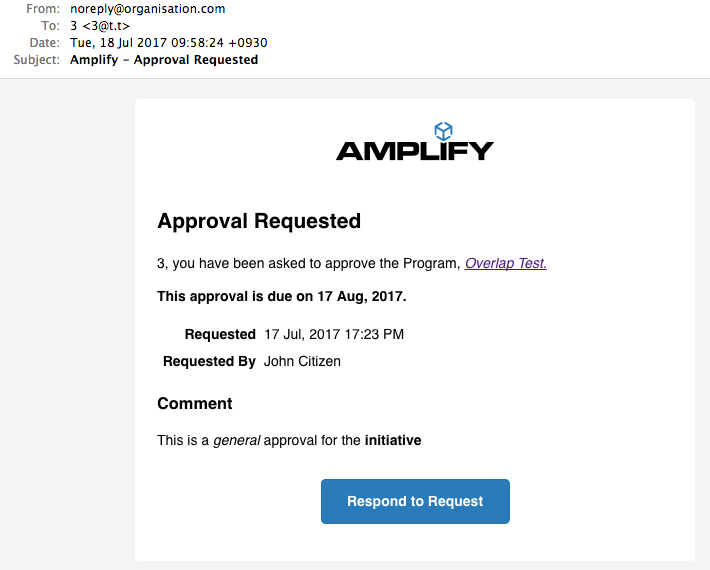 Pending General Measure Approval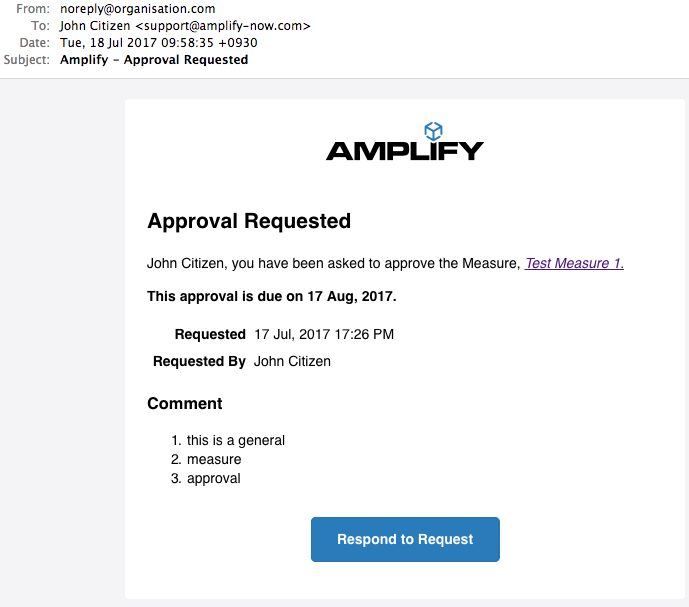 Pending General Milestone Approval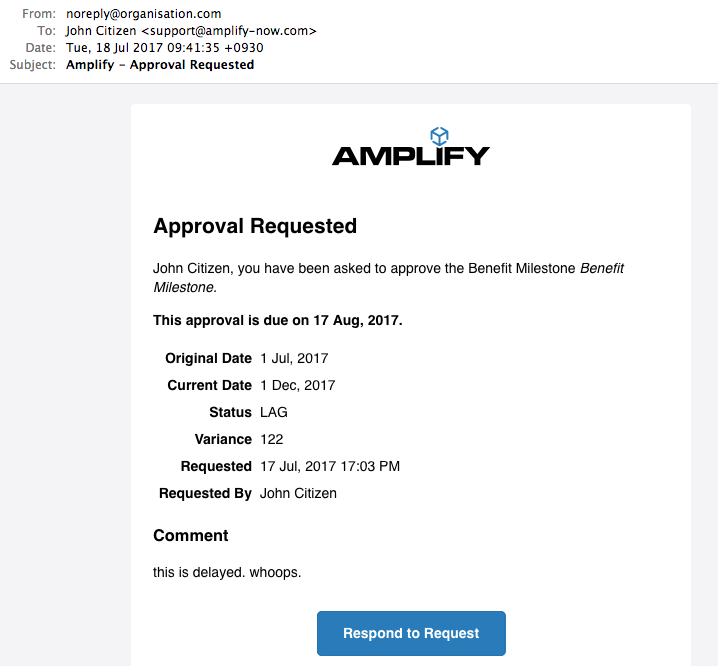 Pending Stage-gate Approval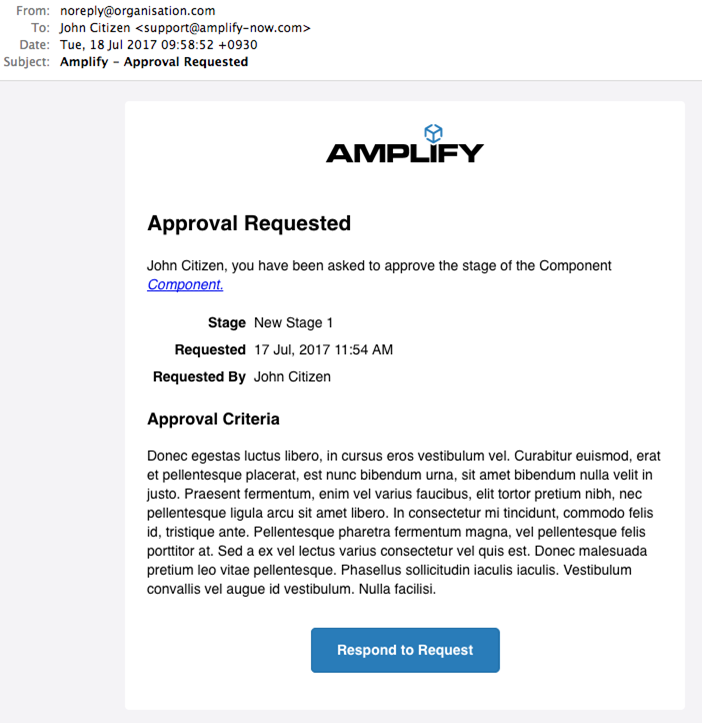 Approval Summary to Owner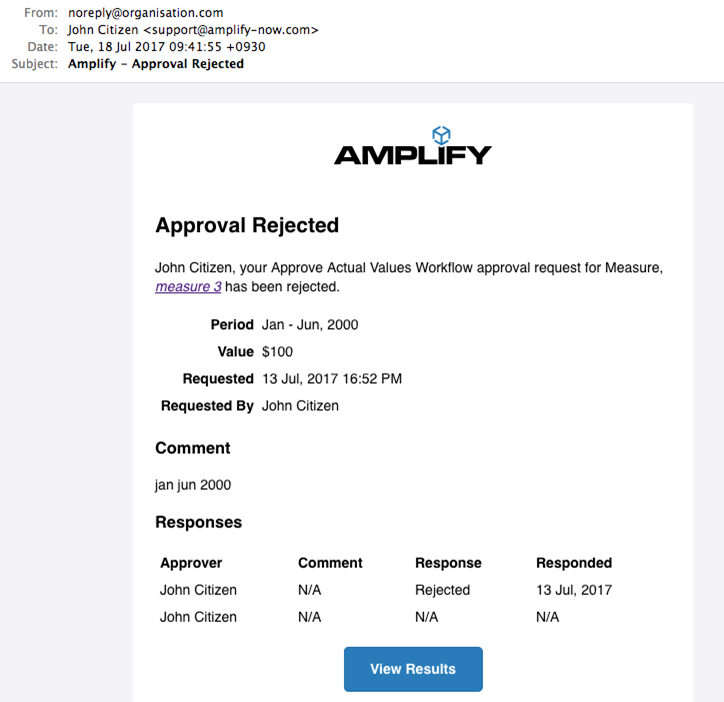 Approval Summary to Approvers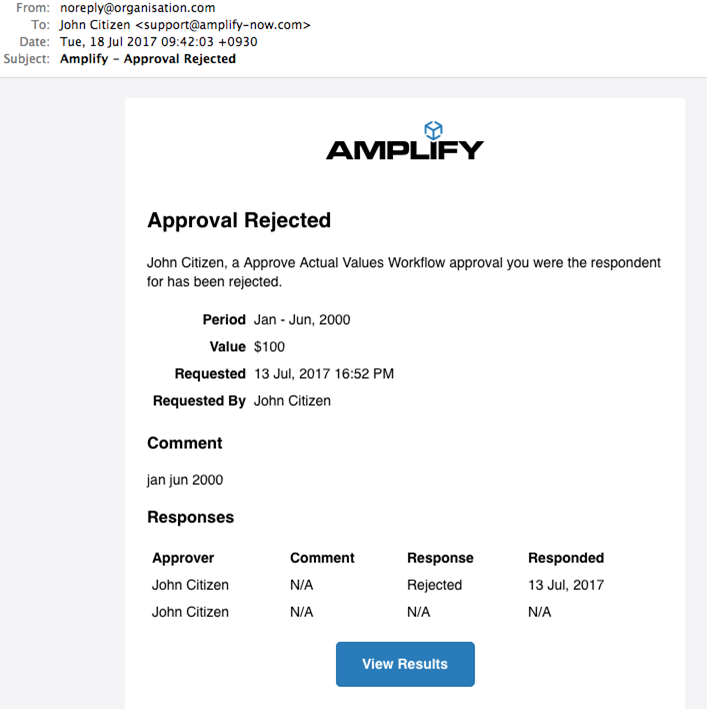 New Team Membership Login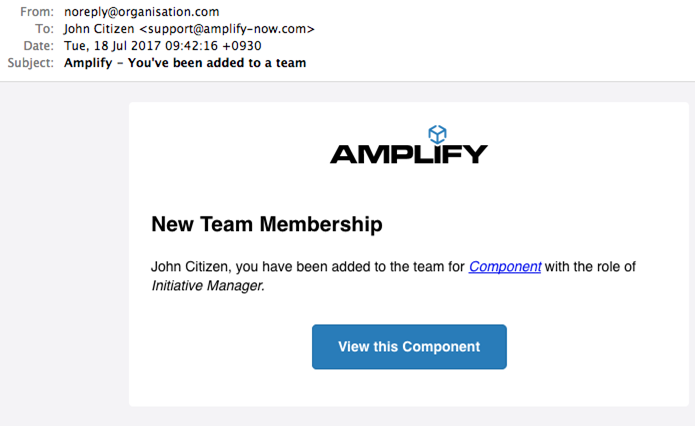 Assigned as Owner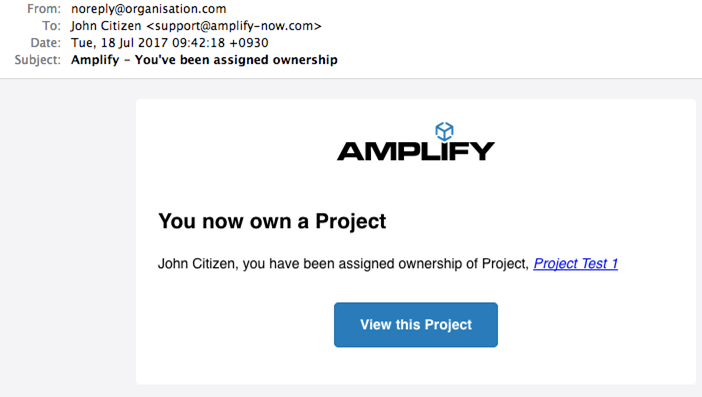 Assigned Measurement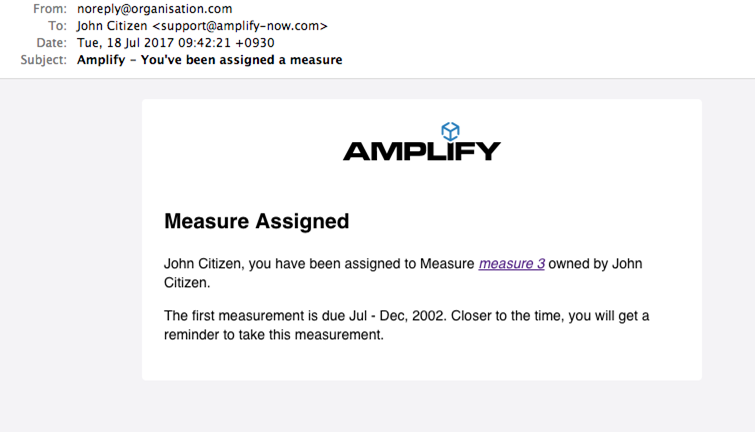 Overdue Measurement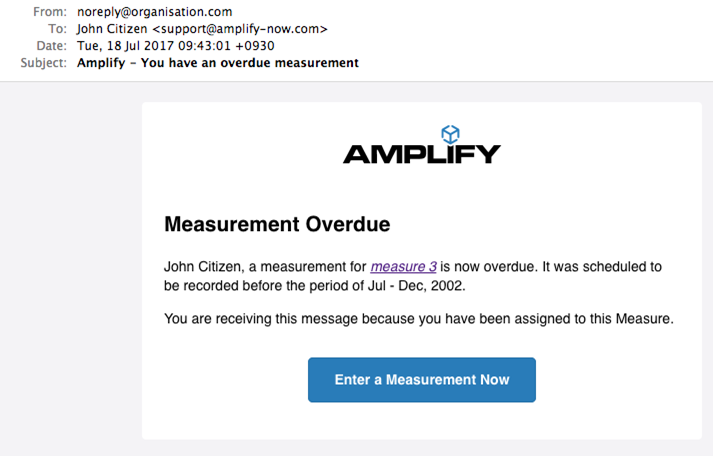 Upcoming Measurement