Workflows are a feature that allows for oversight at certain points of the Amplify process. The Workflows setting allows the user to control workflow notifications and prompts regarding many features within Amplify including:
Specific Action Workflows:
Actual Values Approval Workflow
Benefit Plan Approval Workflow
Dependency Workflow
Milestone Approval Workflow
General Approvals:
Benefit Workflow
Business Case Workflow
Initiative Workflow
Measure Workflow
Stage Gate Approval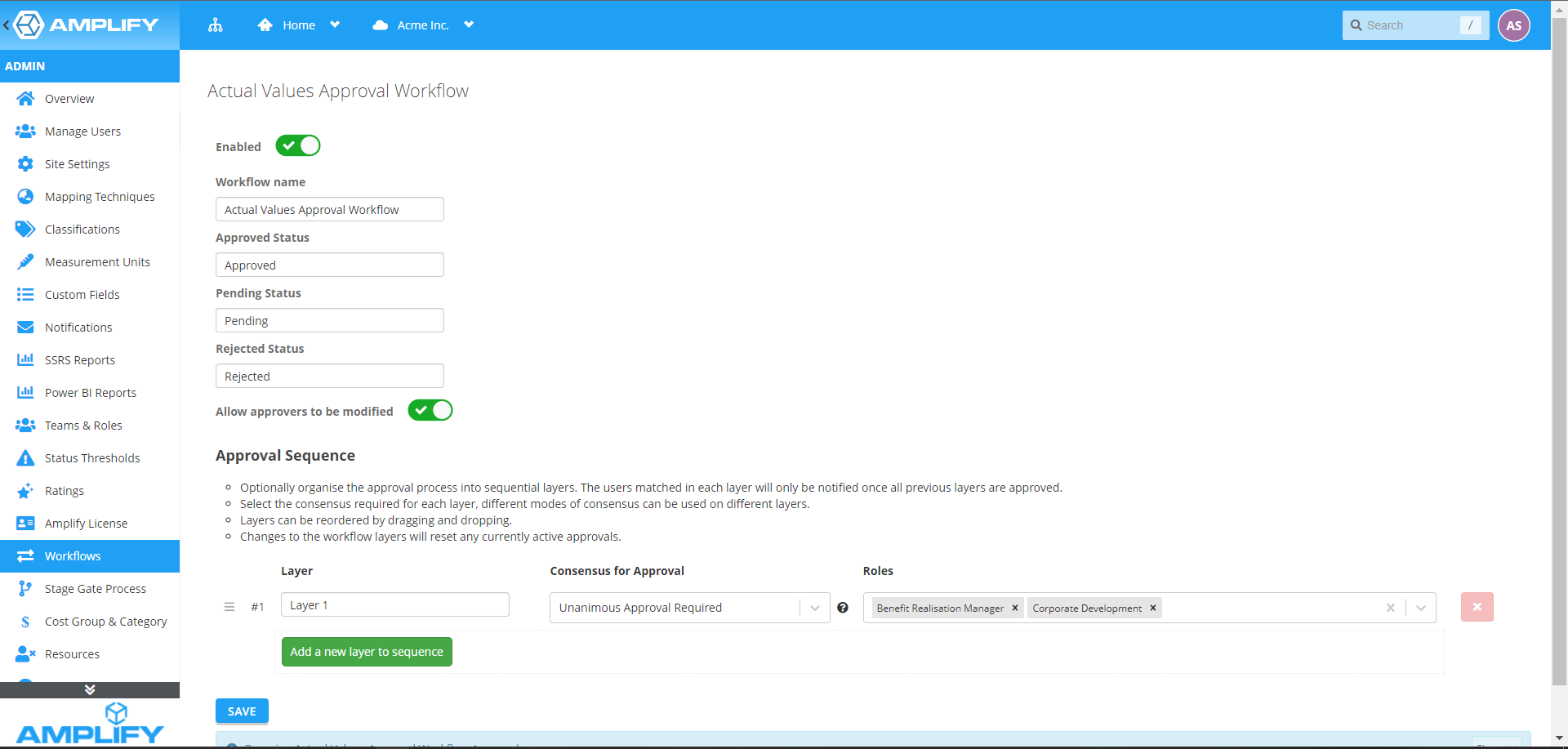 Through this Administrator setting, the workflows can be enabled/disabled, and approver roles assigned. Pending workflow approvals will be presented to the user on their personal dashboard, and throughout Amplify.
All approvals can be temporarily reassigned, in the event of short-term absence within a role (i.e Personal Leave.) Workflows can be designated to a specific team member in this scenario.

Please note: All Approvals will be recorded in the Benefit History tab