Highlights
New Gantt UI

In an effort to enhance our user experience, we have redesigned the Gantt interface making it colourful, intuitive, and visually consistent with the rest of the Amplify screens. The enhanced new interface features some great new functionalities that our users have been requesting.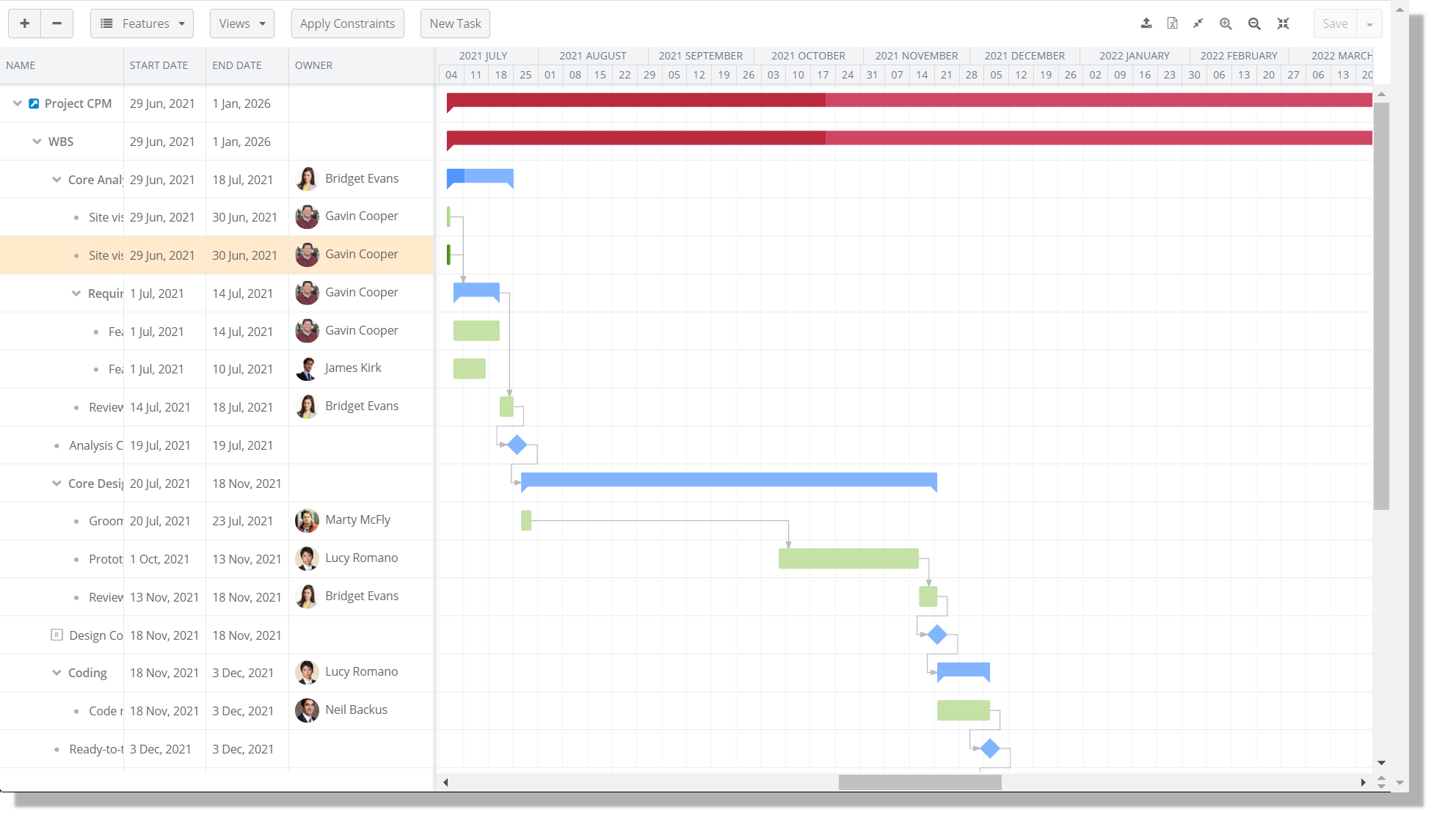 The major changes:
Critical Path Highlighting: This is our number one feature addition in this release. On enabling this feature, Amplify will identify the sequence of critical activities that form the longest duration in the project's schedule and highlight it in red colour forming the critical path on the Gantt chart.
Custom Views: Once you have organised what specific information you wish to see on the Gantt interface, you can now save it as your own personal view, which can be used every time you visit that particular schedule.
Risk Review Date: In addition to showing standard chart elements like tasks, milestones and impacts, the new Gantt will also show risk review dates.
Inline data entry: You can now click in a cell and make your changes inline in the task grid itself without accessing the Edit Task form, like in the previous version.
More information on the Task list: In the past, the task list portion of the interface contained a fixed number of columns. If you want to know specific details about a task like the ID or the date it was created, you had to navigate to the table view. The new interface takes care of this. It allows you to selectively show or hide any information pertaining to the task in addition to the start and end date.
Granular Timeline and Zooming capability: The timeline on the new interface is absolutely customizable, unlike the previous version. The zoom options were limited in the earlier version but with the enhanced timeline, you can utilise the zoom buttons to zoom in to the lowest units on the timeline.
Enhanced filtering options: You will now be able to filter out a specific project. We have also implemented filter buttons on each field in the task grid.
Be sure to check out the transition guide to find out more. If you require any assistance or have any questions or concerns, please make a support request.
We are rolling out the new interface in 2 phases.
Access the Preview Version
Opt-in to the New Schedule Version
If you are happy with the solution, please write to us, and we will upgrade your instance immediately.
Your current upgrade to R20.6 version will not include the new interface changes unless you choose to opt-in.
Mandatory Transition
With the next version release, we will replace the current Gantt interface with the brand new version on all our customer instances.
Delete Resources
Administrators can now delete unwanted resource types.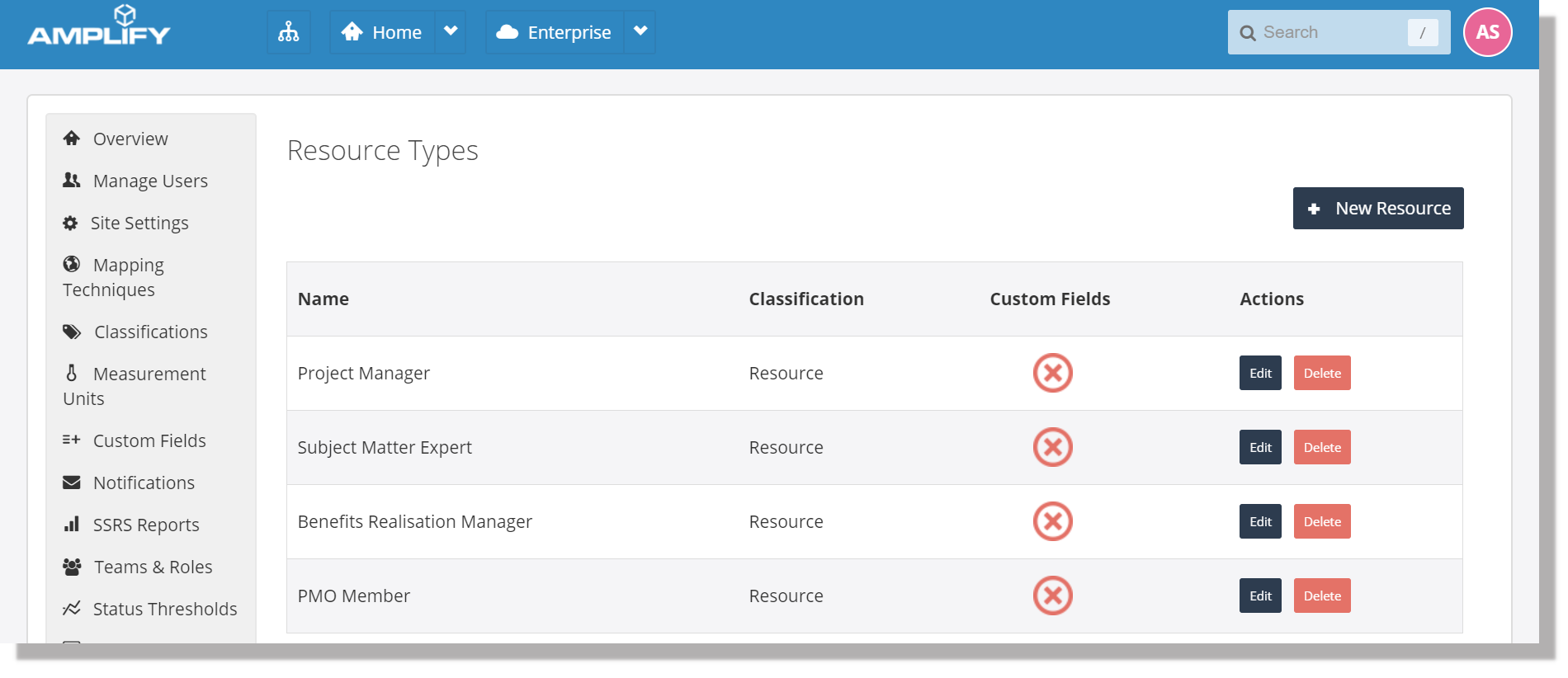 Find out how to delete resources.
Issues Resolved
| | |
| --- | --- |
| Issue key | Summary |
| AMP- 56 | When there are many approvers assigned to approval their avatars can take up so much space that vital information, like the name of the initiative the approval is for, was hidden on the Pending approvals widget of the Performance dashboard. We have fixed this issue. |
| AMP-74 | One of our customers pointed out that it was not possible to customise the permissions for an initiative team member, even when the setting "Allow these permissions to be customised" is set. We have fixed this issue. |
| AMP- 452 | Non-admin users having complete access to the benefit and parent initiative were unable to view the benefits teams page. We have corrected this behaviour. |