Even though the current Resource Management feature in Amplify allows Program Managers to record capacity and Project Managers to request for these resources, we knew we could do a lot more in this area to improve the process. For example, there is no visibility or insights on allocation or capacity, and there is a disconnect between the allocation and resources, and even between allocation and capacity.
We have had requests to integrate Resource Management with Amplify roles and users, and provide better ways to view, manage and optimise resources. And that's exactly what we are proposing to do! By tying Amplify users to resource management, we are hoping it will provide a better process in managing your resources for your Projects. We are also planning on building a new Resource Histogram and tying it with the schedule. This will give Project Managers the chance to see which resources are over-stretched, thereby allowing them to re-allocate resources or reschedule tasks.
Resource Management Process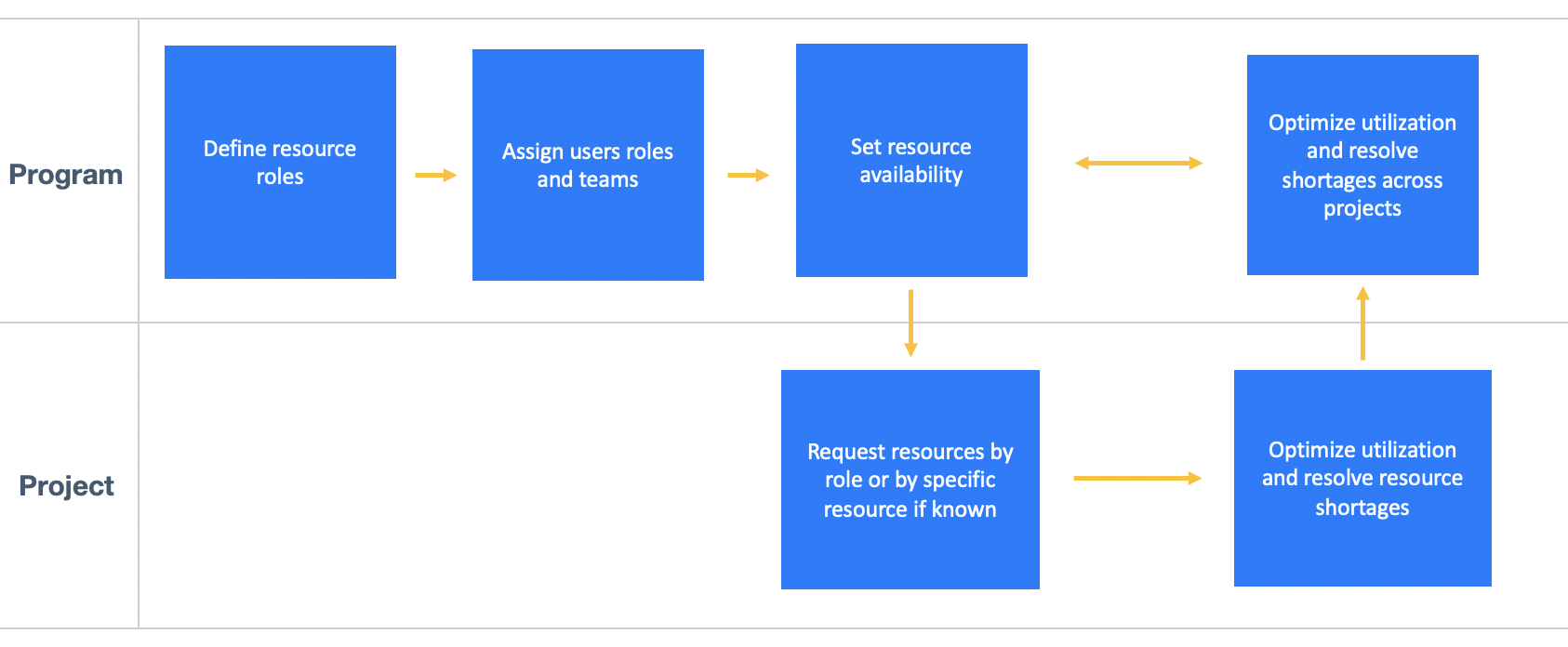 Define your own work week, and allow tasks to be scheduled only on work days.
Define resource roles, resources and set their availability at the Program
Request for resources and allocate them to your Projects
View, adjust and optimise utilisation per project, or across Projects.
Gain valuable insights for your Program and Projects like over-allocated resources and balancing multiple resources with the same role
Roles and resources - Amplify roles which control permissions will also serve as resource roles, and an Amplify user assigned a role is considered a resource.
Allocation and Demand
Resource availability - Using the ledger UI, enter the availability for resources as a percentage. Availability is defined as a percentage of a full time employee.
Requesting resources - For a project, request for a specific resource or a role if teams have not been set up yet. Assign utilisation as a percentage

Resource Utilisation Histogram
Users will have the ability to view the resource histogram from the schedule features menu.
1. At the Project, view utilisation per resource, and reschedule based on availability.
2. At the Program, get resource utilisation insights by roles or resources with the ability to drill down into individual projects. Resource manager can then resolve the conflicts.