23.4 will be released on Tuesday 6th June 2023
Enhancements to Non-Financial Metrics on Dashboards
Following on from our last release where we launched this new feature, and based on conversations with early adopters we have provided more flexibility in the way metrics can be both tracked and reported on.
Multiple Options to get your data working for you.
These enhancements give customers greater flexibility when implementing data sets by allowing you to choose how your data is currently structured and set parameters around reporting cadence, improving your governance, and increasing data confidence.

Our data entry screen enabling you to determine data input structure.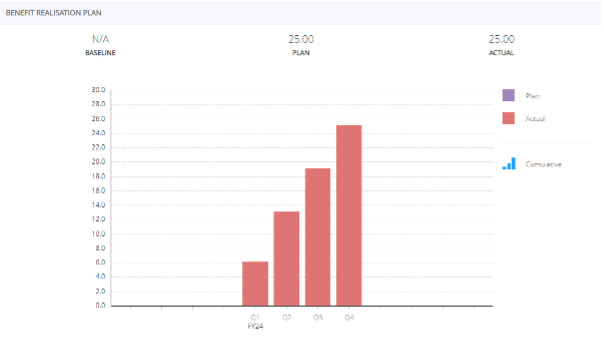 In application visualizations, reflecting your input cadence.
Powerful reporting options
Keeping with our focus on flexibility, being able to report at all levels of your hierarchy provides all stakeholders with dashboards that are unique to their outcomes.
Common goals and supporting metrics are still captured in Amplify, but now wherever your workstream sits in the hierarchy, you can access dashboards in real time to provide both a top down and bottom up view of progress.
Whether you are using them in workstream meetings or as part of your executive reporting, it's your data, displayed in application in a meaningful way.

This example refers to cycle time, and that is one of the many non-financial metrics, we now support.
What about when my reporting cadence changes?
Comparing benefits or initiatives which have different reporting cadences (eg. monthly vs quarterly) is now easier than ever within Amplify.
Whether your organization has quarterly to monthly reporting, or departments within the organization report on different cadences; you have the power within Amplify to roll-up data to establish benefit trends across the organization.
You can also customize your Value dashboard for non-financial benefits, and save these settings, allowing you to see only the benefit data you care about each time you visit the dashboard.

Are you running an agile program of work?
If so, you may benefit from our Kanban feature (formerly known as the Planning tool). The Kanban feature allows you to create a "to do list" from your Gantt schedule, no matter how complex your hierarchy may be. If this is something that you would like to learn more about please contact us on Amplify Support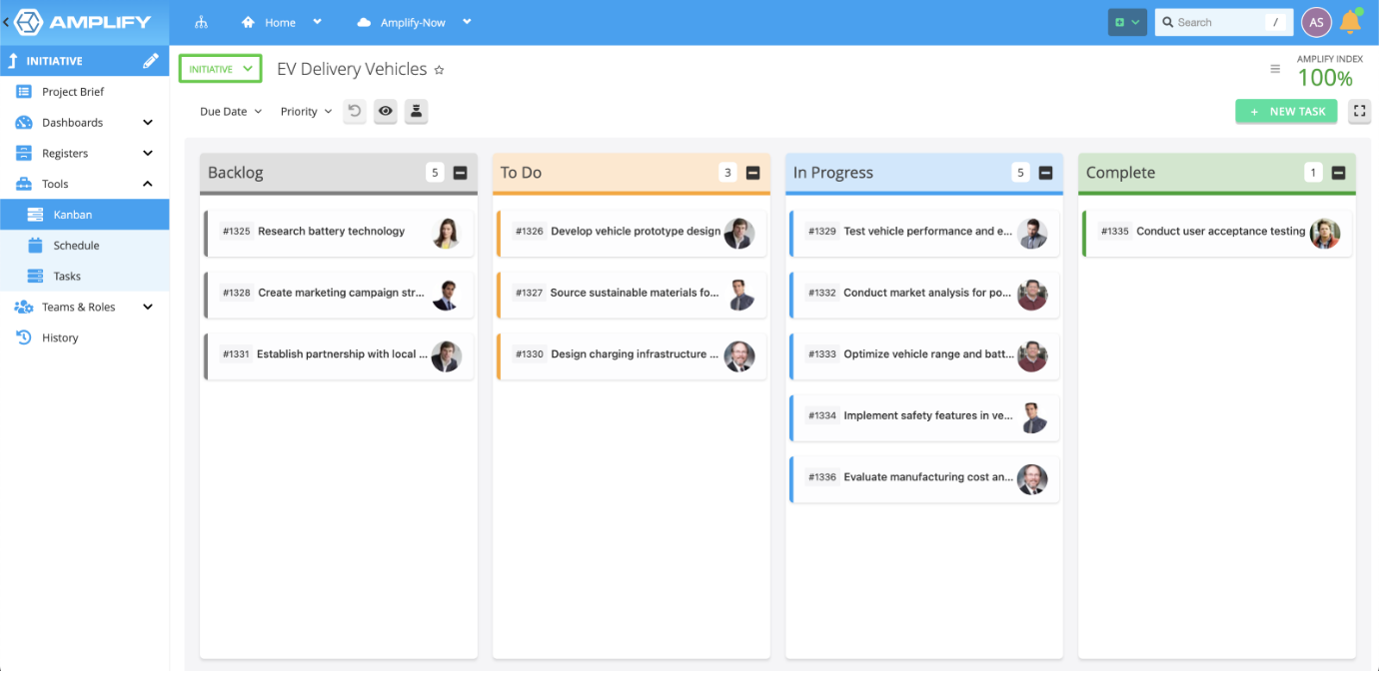 Want to put more objectivity into your planning process?
Are you currently working through your planning process and trying to work out what projects will help you achieve your goals?
If so, are you using our scenario planner?
The scenario planner allows you to outline your goals, apply your constraints and then allocate a weighting to each goal according to importance. The solution will then provide you different scenarios and support your "what if" analysis, helping you determine the best path for success.
If this is something that you would like to learn more about please contact us on Amplify Support