23.8 will be released on Friday 27th October 2023
We know that managing strategic initiatives can be complex, and your time is valuable. That's why we're dedicated to simplifying the essentials for you. With Release 23.8, we're excited to introduce updates that boost efficiency and elevate accountability, so you can dedicate more time to higher-level tasks.
Streamline your workflow with automated reminders
You can now effortlessly stay on top of your initiatives by setting up automated email reminders to follow up with your team on overdue approvals. This enhancement aims to make your workflow smoother and ensures that mission-critical items are never overlooked. 
How automated reminders can benefit you:
Customize Reminders: Tailor the frequency of reminders to match your organization's internal rhythms. You're in control, and you can set it to suit your needs.
No More Micromanagement: 

Forget the stress of chasing up individual team members for overdue approvals. Our intelligent system automatically detects these items and sends out reminders,

eliminating

the need for micromanagement.

Foster collaboration: Encourage accountability and communication within your team, making it easier to resolve blockers so that your projects stay on track.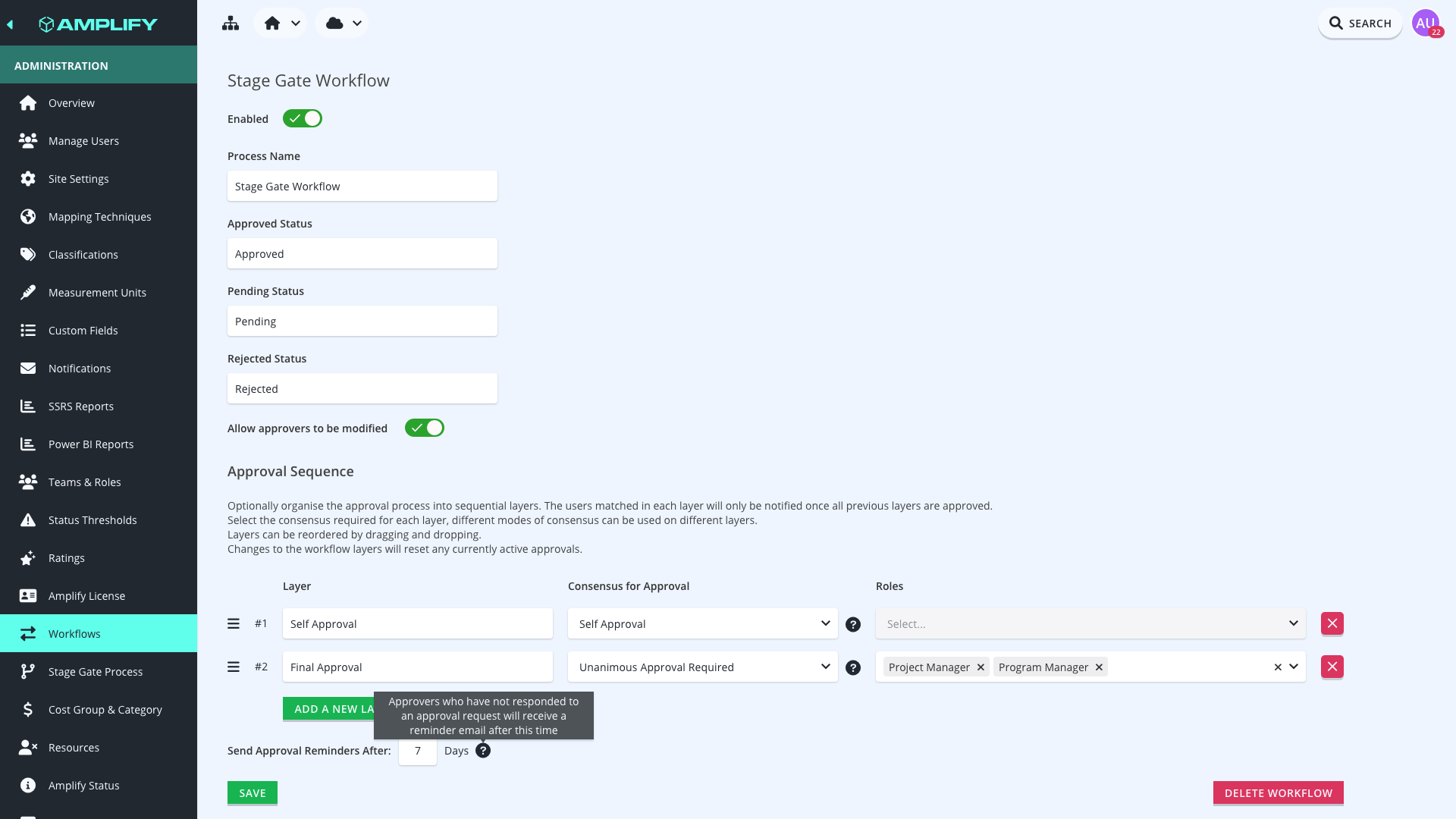 Where you can use this feature
Stage Gates
Benefits
Dependencies
Initiatives
Ready to get started? You can learn more about how to configure these automated reminders under our knowledge base article.
Tag users for important notifications
A natural progression of the in-application messaging feature, this new addition now enables to you deliver important information to users by tagging them using the "@" symbol followed by their username.
Tagged users will receive an instant notification via email and in-application which saves time normally spent switching tools to communicate with your team and provides confidence that your message will reach the right people in real-time.

Where you can use this feature
You can access this feature under the Timeline (formally History) for Initiatives and Benefits. To get started and learn more check out our knowledge base article.
Introducing an enhanced Timeline
We've renamed the History page to Timeline and added new functionality aimed to enhance accountability and visibility making auditing your initiatives easier than ever.
With these new additions you'll experience greater control and insight into your projects:
Audit task and milestone updates: the Timeline provides an audit history of task and milestone changes. You can easily track when dates were altered and who made those changes. This added transparency gives you a clear view of how your projects have evolved over time and who has been involved in the decision-making process. 
Advanced search: We've equipped the Timeline with a powerful search feature, allowing you to quickly find specific items and view their changes on a timeline. This makes it easier than ever to locate and understand the progress of your initiatives. 

Where you can use this feature
You can access these exciting new features in the 'Timeline' (formerly known as the History page).