23.9.0 will be released on Friday 17th November 2023
Release 23.9 continues to focus on improving productivity with the added benefit of delivering flexibility around how to present your projects within Amplify.
We know that managing strategic initiatives can be complex, and your time is valuable. That's why we're dedicated to simplifying the essentials for you. With this release, we support you to deliver on key tasks and surface important information leading to project success.


Stay on top of your tasks with recurring reminders
Whether you're a manager, team member, or someone who wears multiple hats, this feature is your personal task assistant. Designed for the busy user, you can now configure recurring email reminders for both upcoming and overdue tasks.
How automated task reminders can benefit you:
Personalized view: Access a personalised list of upcoming tasks which are due for completion in the next 7 days helping you to stay ahead of your deadlines.
Proactive notifications: Receive proactive alerts delivered straight to your inbox for overdue tasks so that you can quickly resolve any items that may have been missed. This also reduces the overhead for managers having to follow-up with their team on overdue items.
Customize frequency: Choose the frequency of reminders that suit your team. Whether you prefer daily, weekly or monthly task summaries, Amplify allows you to define your preference so you can then set and forget.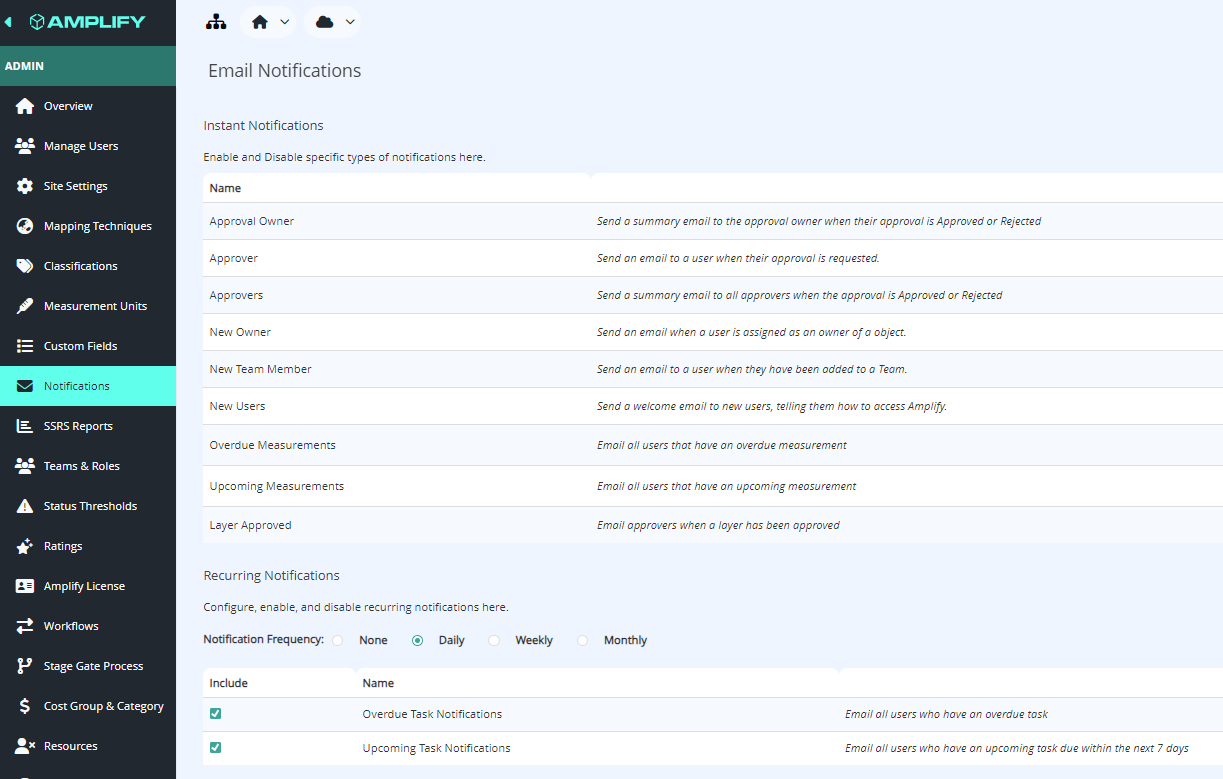 Where you can use this feature
Notifications (Administration)
My Tasks
Ready to get started? You can learn more about how to configure recurring task notifications under our knowledge base article.
Enhanced reporting flexibility with new RAID widgets on Project Brief
This update puts managers in the drivers seat by allowing them to tailor the Project Brief template like never before. If you're handling tasks, risks, assumptions, issues or dependencies, this feature empowers you to build a Project Brief that truly suits your needs.
How this update can benefit you:
More detailed reporting: When customizing Project Brief, you now have the power to create new widgets for each individual RAID item so you can highlight data at a more granular level ensuring that the key information tied to your project success is visible.
Customized data display: Both RAID and Task widgets now have independent settings giving you the flexibility to decide what information is crucial to display for each project stage.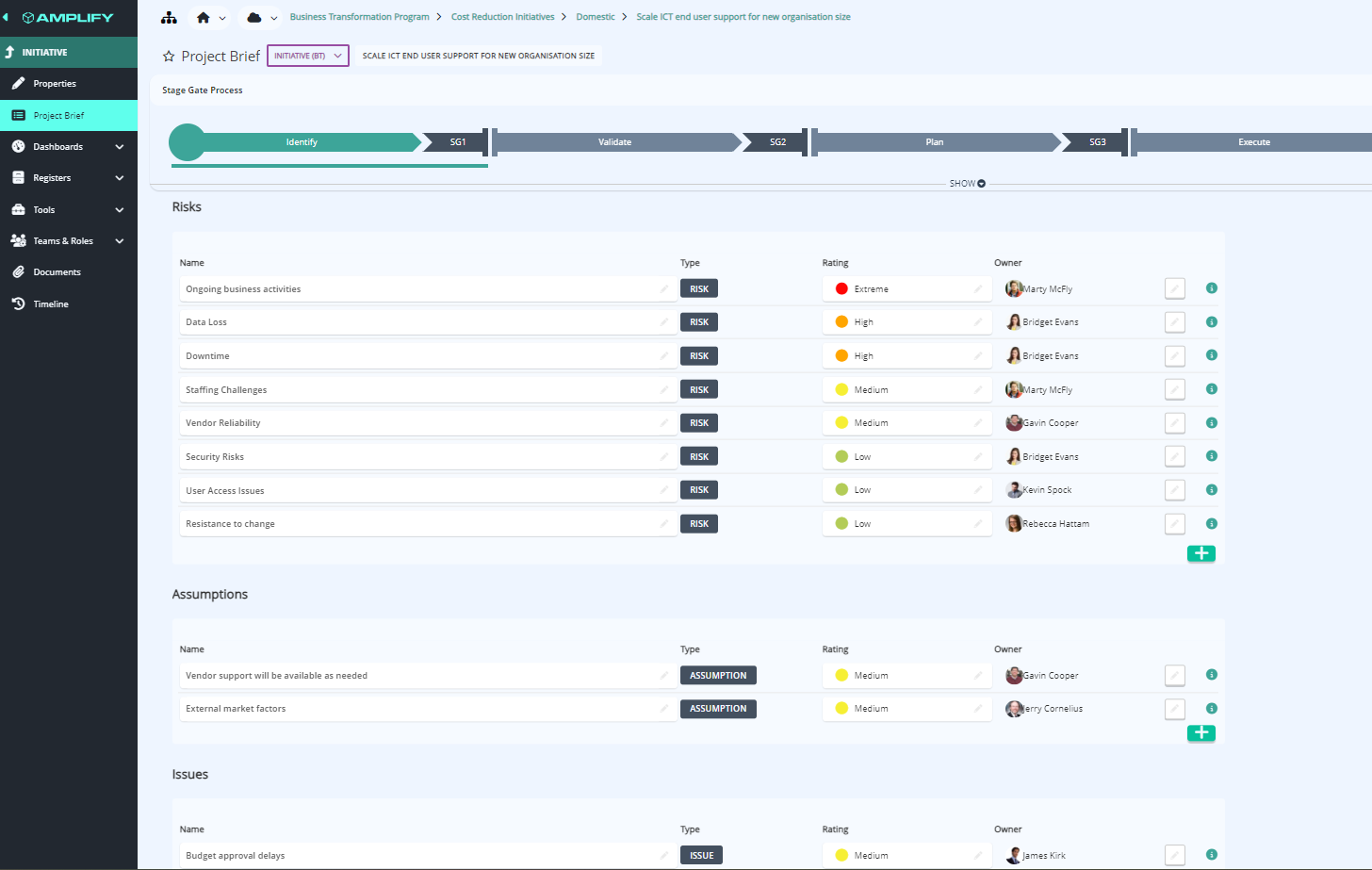 Where you can use this feature