Amplify defines a cost profile by the group and category it belongs to. In an initiative where costs have been configured, the Cost tab will display all cost profiles that are linked to it.

You may want to track several costs that may be broadly classified as a certain group of costs. For example, infrastructure costs and employee benefits can be grouped under Operational Expenses.
Cost categories allow you to categorise costs into sub-groups.
You can use the Cost Groups & Categories tab to create these.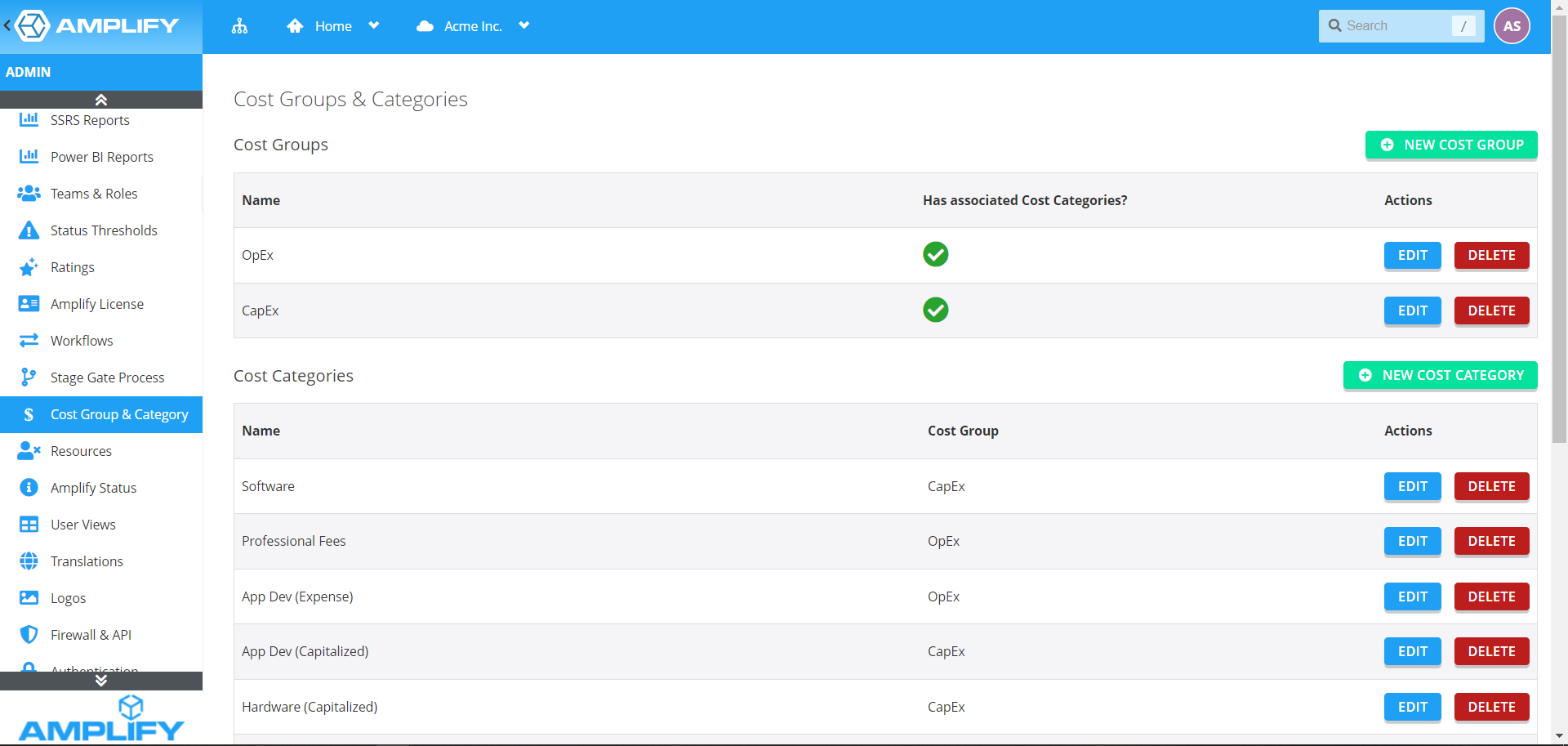 To add a new cost group:
From the upper-right corner, click on your user name or avatar and then select Administration from the list of options.
Select the Cost Groups & Categories tab and click on the New Cost Group button.
In the form that displays, enter a name for the group and click on the Save button.
You have now created a cost group. This group will be available for use when you create cost categories.