Amplify Index
TM
is disabled by default for all new installations of Amplify r20.11 and above. However, our existing customers will see it displayed on their interface even after the upgrade to r20.11. You can use the steps given in this article to hide it.
Disabling the Amplify Index will remove it from different areas of the interface. It will no longer appear at the top of the dashboards, will not be available for selection in the columns list of the initiative or benefit table views.
If you want to see the Benefit Health Overview widget on the Performance dashboard you'll need to enable the index.
When enabled, the Amplify Index TM is displayed at the top of the dashboard, card and table views on the initiative and the benefit.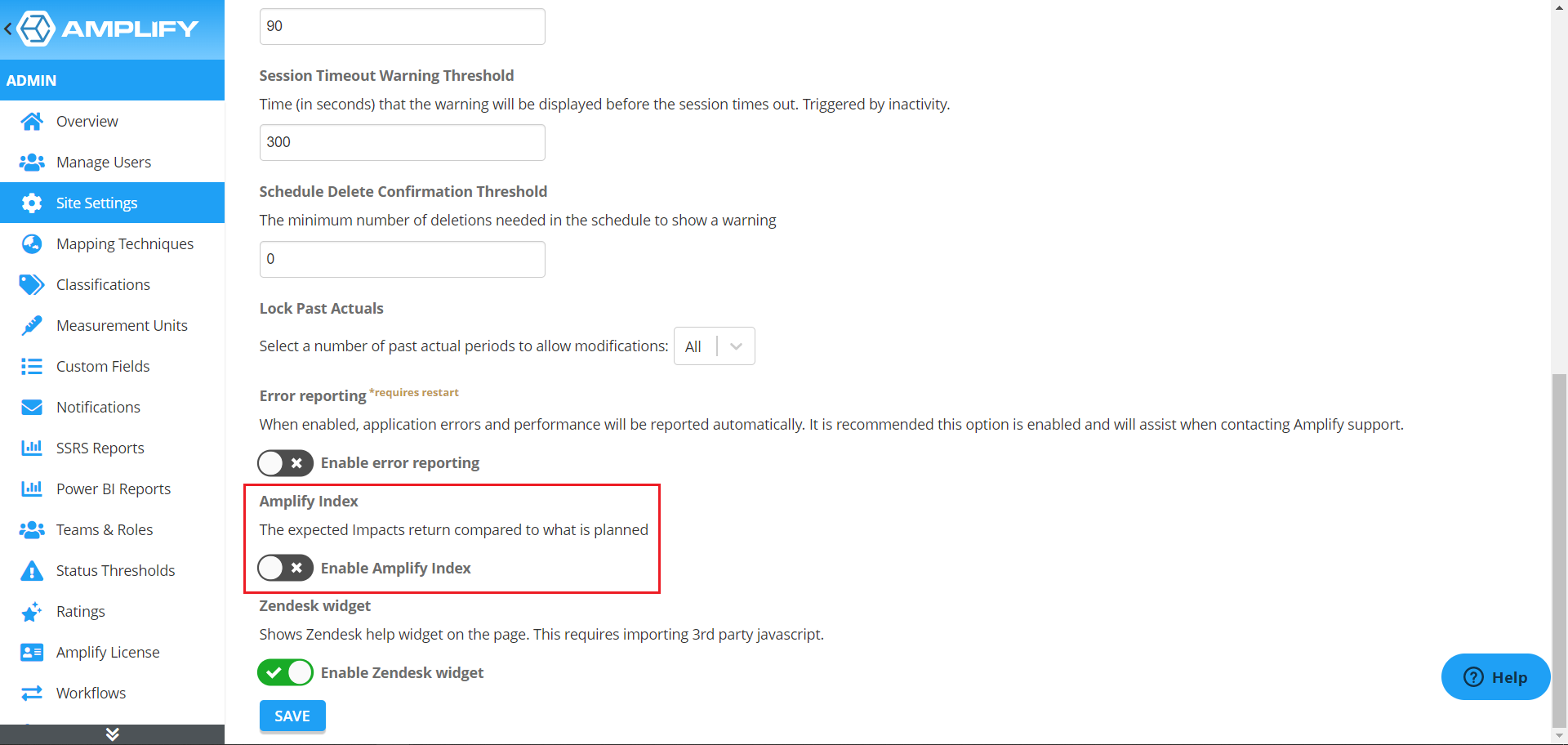 To hide the Amplify Index:
From the upper-right corner, click on your user name or avatar and then select

Administration

from the list of options.
Select the

Site Settings

tab and scroll down to view the Amplify Index.
Toggle the setting and click Save.