23.6 will be released on Wednesday 9th August 2023
It's no secret that there's a global resource crunch. Resources are scarce and businesses are being asked to do more with less. Release 23.6 focuses on helping your organization tackle these challenges through exciting updates which enable collaboration, visualization, and planning; allowing you to maximize your resource efficiency.
Assign multiple resources to a task
We are delighted to introduce a powerful new feature within our Schedule, Kanban and Task product areas which allows you to assign multiple team members to a single task. This provides your project teams with:
Flexibility to distribute the workload effectively
Enhanced visibility of the schedule by reducing the need for duplication of tasks
Improved accountability as each task still has a primary owner
Assigning multiple resources to a task is simple and intuitive. When creating or editing a task, you'll find an option to add assigned resources. Just select the appropriate individuals from your team, and they will be assigned to the task instantly.

This feature is the prelude to larger updates which will further aim to maximize resource efficiency using Amplify.
Task API
We're excited to announce we have further expanded our suite of APIs.
In addition to User and Cost/Benefit APIs, Amplify now has a Task API which will enable you to create, update, and manage tasks directly from your own task management application.
Further updates are in the works around integrations which will allow you to connect with your existing systems to Amplify to improve your team's efficiency and decision-making confidence.​
You can find out more about what our Task API can do by contacting your Amplify account manager.
In-application email messaging
This latest feature helps encourage better collaboration and discussion within (and across) project teams. With this update you can now email team members from within Amplify to flag risks, blockers, share ideas or simply follow-up on progress.
Say goodbye to the hassle of switching between applications or email clients. With our integrated email functionality, you can compose and send messages without leaving the familiar environment of our application. It's a one-stop solution for all your communication needs.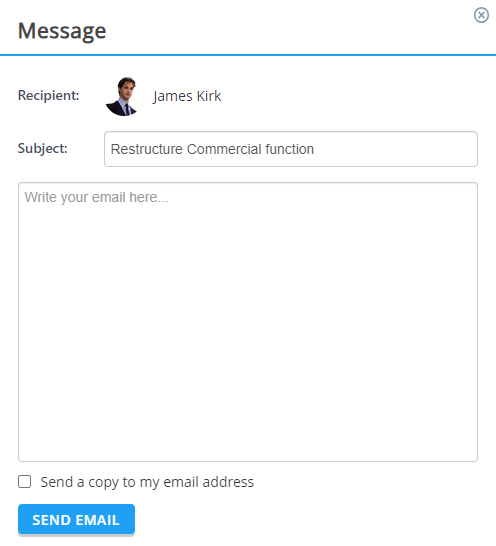 Amplify's email messaging feature supports all major email clients including Outlook and Gmail. You can learn more about how to send an email message to another Amplify user through this knowledge base article.


Attach supporting documents to your benefit data
Managing benefit data within Amplify is now more comprehensive and easier than ever.
Uploading supporting documentation to your realized benefit data allows you to:
Maintain all relevant documentation in one centralized location which streamlines your record keeping
Add an extra layer of accuracy and verification to your data by providing evidence of your cost savings against a given period
Increase the efficiency of your team by enabling them to attach supporting documents within a few clicks after logging into Amplify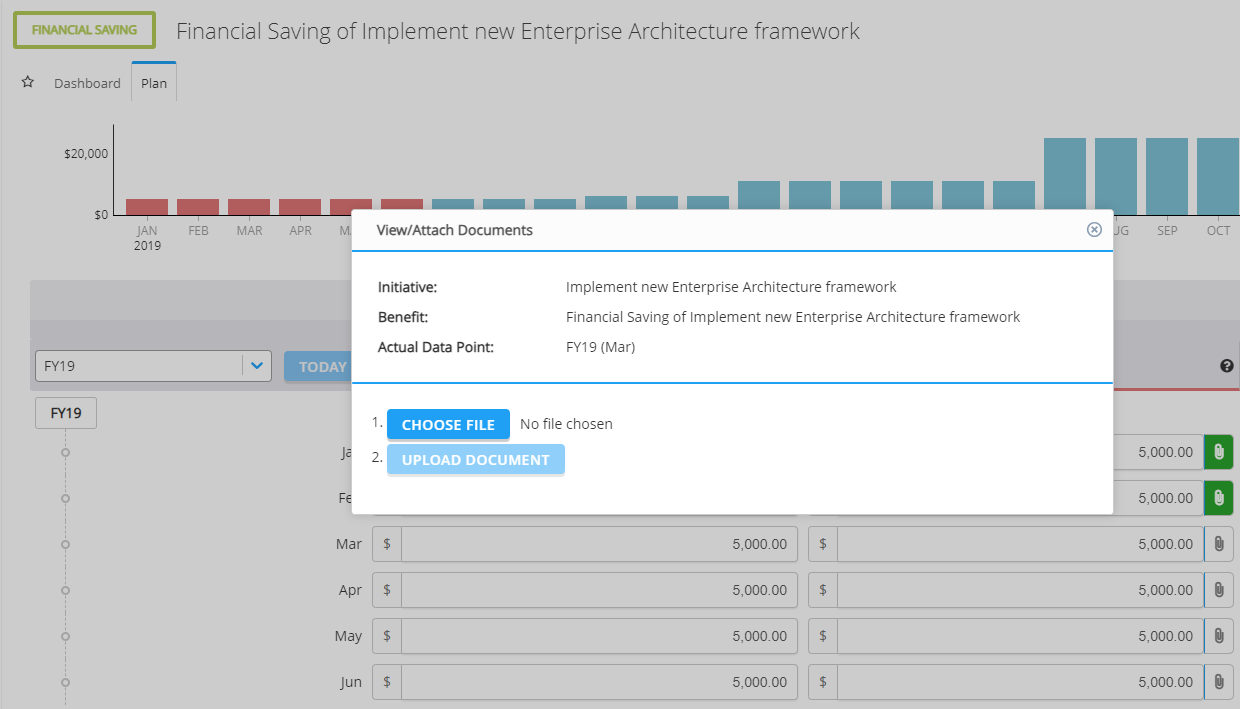 You can learn more about how documents can be attached to realized benefit series data under this knowledge base article.


New visualization view for your initiatives
This feature provides your team leaders with insights into how initiatives are performing by allowing you to group and visualize them based on a range of attributes.
You can gain better visibility into your program's progress by quickly finding at risk initiatives or identifying which streams are the most valuable. Interact with the visualization tool to dive deeper into initiative details by simply hovering over elements to view specific information.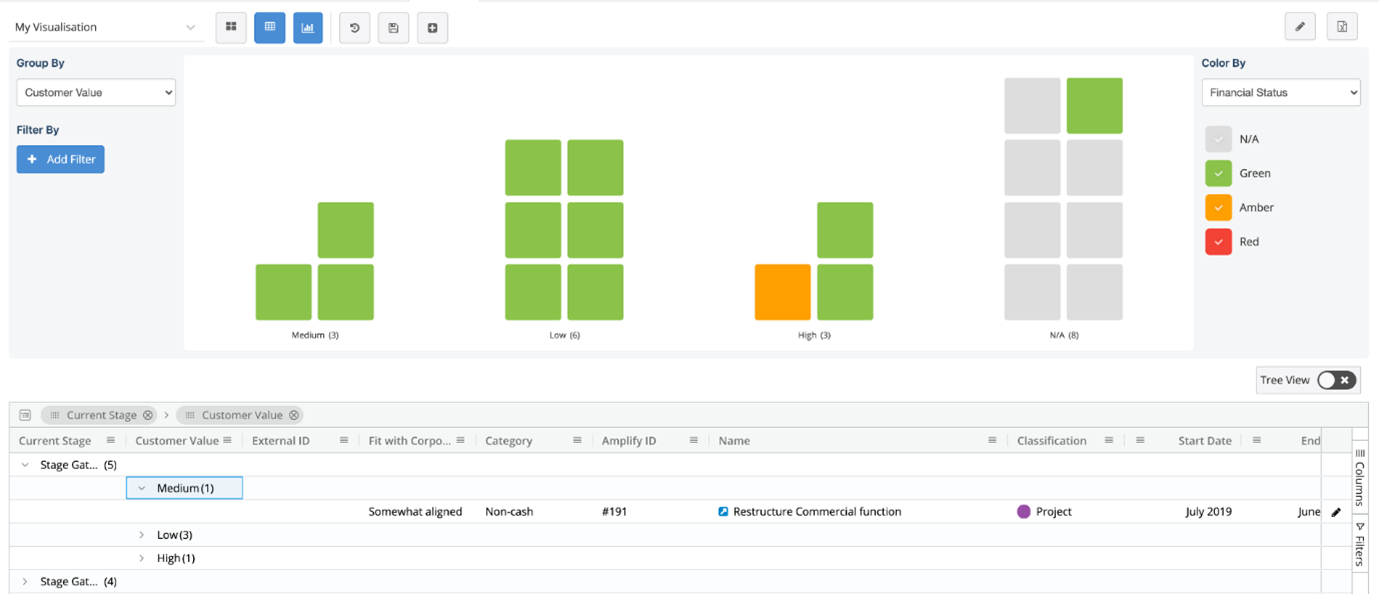 Find out how you can use this feature to comprehend complex data at a glance by reading our knowledge base article.