Amplify uses three standard status indicators represented by green, amber, and red colours to represent schedule, financial, risk, issue, or the overall project status. The Status Thresholds page allows you to define the label and the threshold value that determine these statuses.
By default, green, amber, and red colours indicate 'on track', 'needs attention' or 'action required' states, respectively. You can update it as you see fit.
Green, amber and red colours, given to your initiative, benefit or measure, have a default threshold percentage that can be adjusted to fit your site requirements.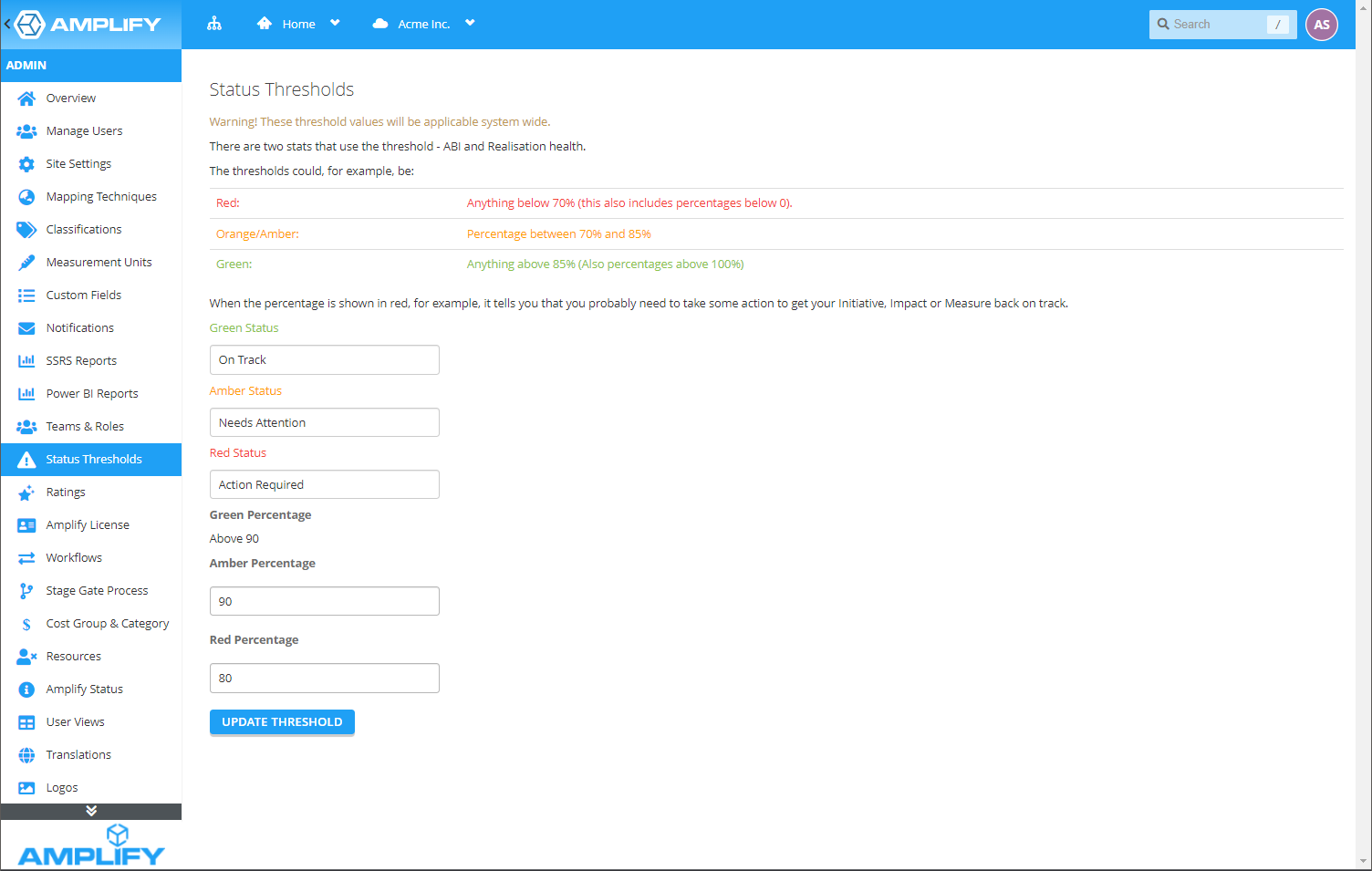 Once the status labels and threshold values are defined, you need to enable status indicators for your program or projects so that the users will be able to see them on the Properties page and reports.