Watch a short video about scenarios here.
The Scenarios panel on the Properties Dashboard allows you to create multiple scenarios.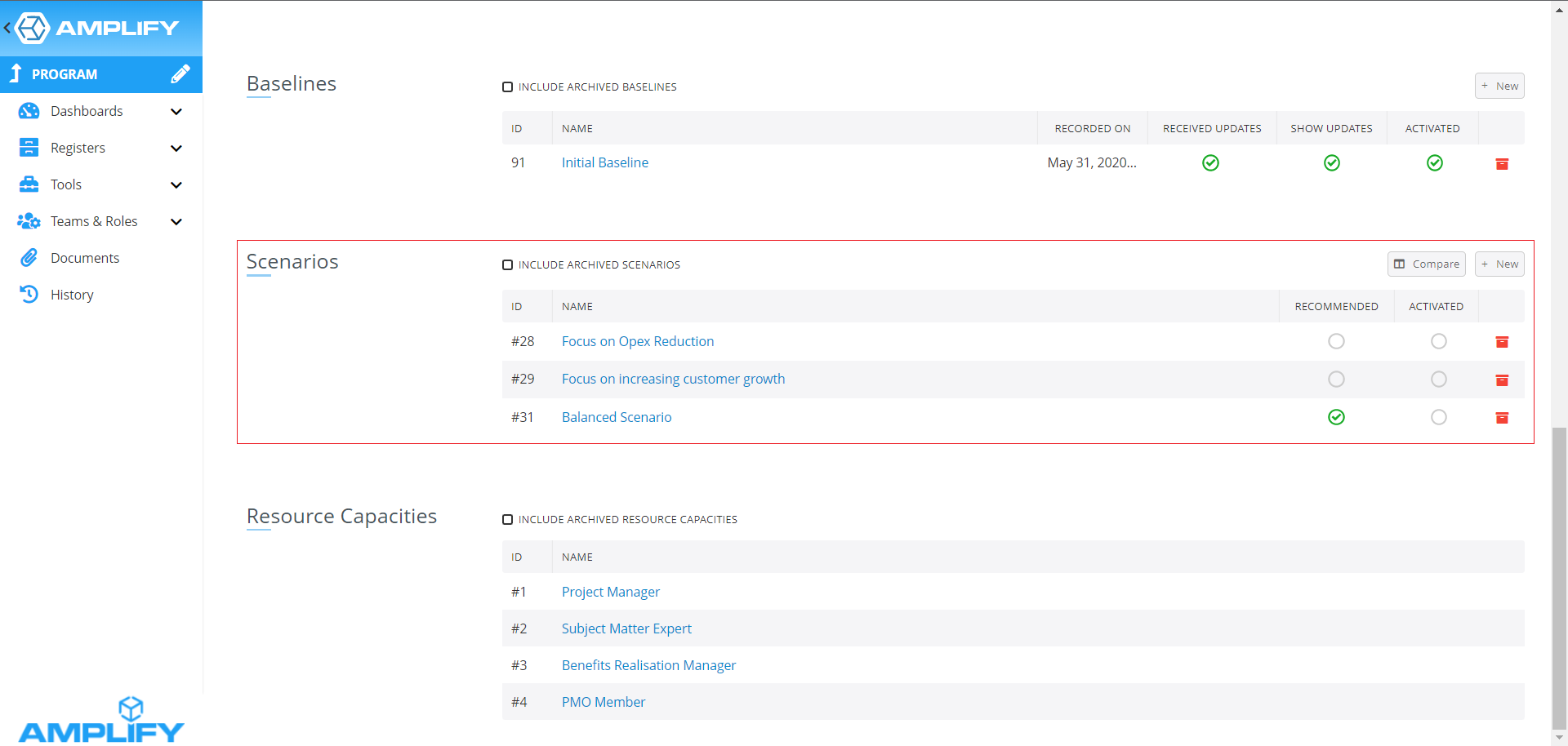 To create a scenario at a classification level, ensure that Enable Scenarios setting has been enabled and Prioritised items list contains all classification types that will be included in the scenarios. When you click on New button the New Scenario window will open:
To create a new scenario:
Name the scenario
Define the Range in which this scenario will take place. Note: This range should correspond to the active range of all initiatives that you want to include in this scenario.
Optionally, you may Filter by Process Stage (when applicable.)
Provide a brief description of the option.
Save the scenario.
As soon as you click Save, you are directed to the Scenario Dashboard. This interface allows you to configure your scenario settings.