The Performance Dashboard is the place where you want to look if you want to get a quick overview of the overall progress of benefits delivered, project schedule progress or to view items that require immediate attention such as pending workflow approvals, delivery threats or benefit threats. The Performance tab will not be available unless it is set for the initiative classification/project type via Administrative/Configuration Settings.
This article covers the following topics:
The Stage-gate Process Map
When a Stage Gate has been set up, your Performance Dashboard will show your Stage Gate: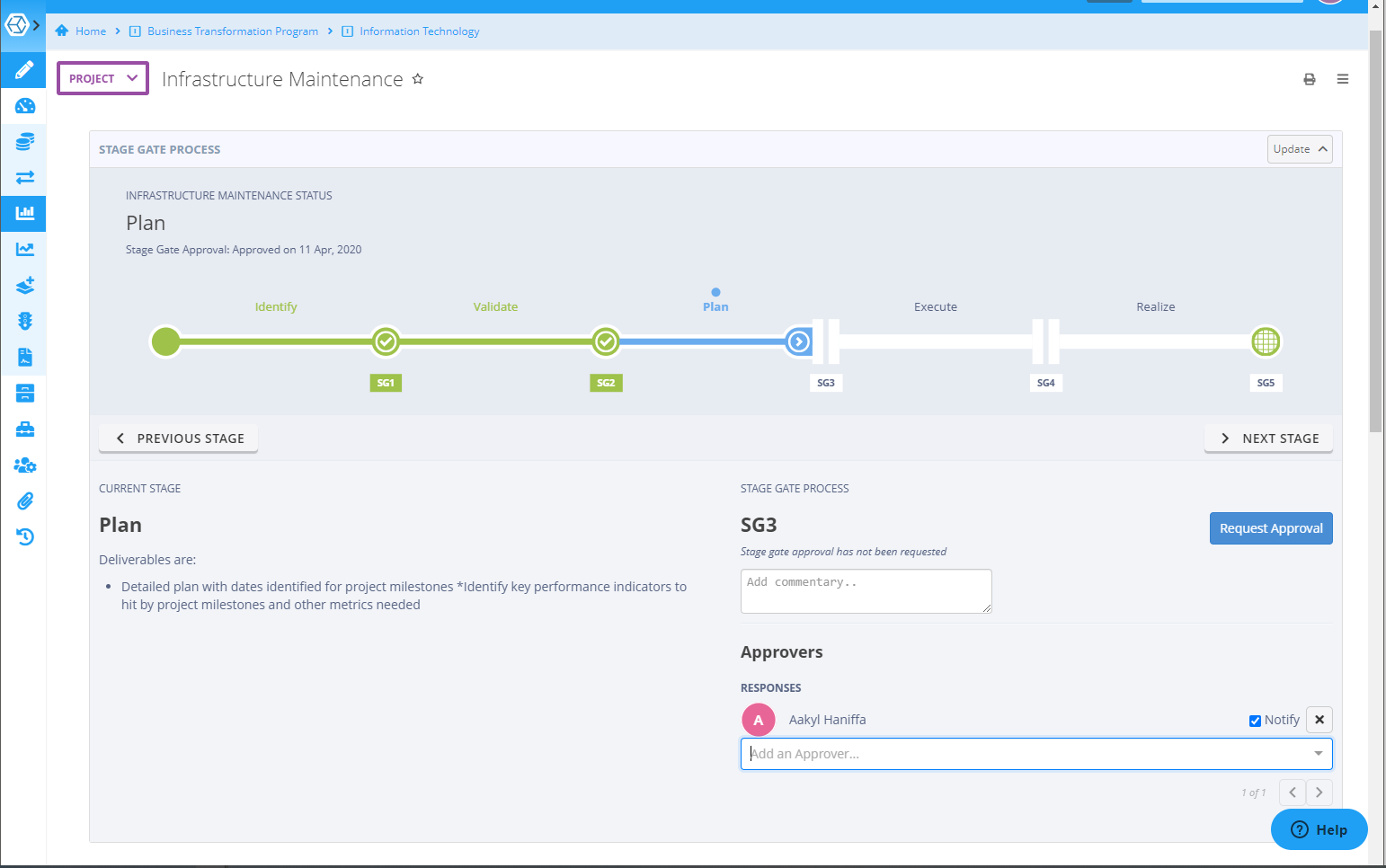 The stage-gate process is depicted using a linear process map. The stages are represented by the horizontal bars, and the gates are represented by the interceding circles with the gate name displayed underneath. The stage-gate process progresses by securing approvals for each stage. If a stage is approved, you will see the stage line and the gate circle in green. Clicking on the gate name opens up the Approval panel below it.
The approval panel shows the following information:
If the workflow has multiple layers of approvers, you will see arrow marks that allow you to view or add approvers. You cannot add or modify approvers or request approval to the second layer of approvers until and unless the required approvals are received from the first layer of approvers.


Schedule Progress, Percentage of benefits delivered, and Health overview
The Performance dashboard also shows certain key indicators that help you track the schedule progress, the percentage of benefits delivered, and the realisation health of the benefits.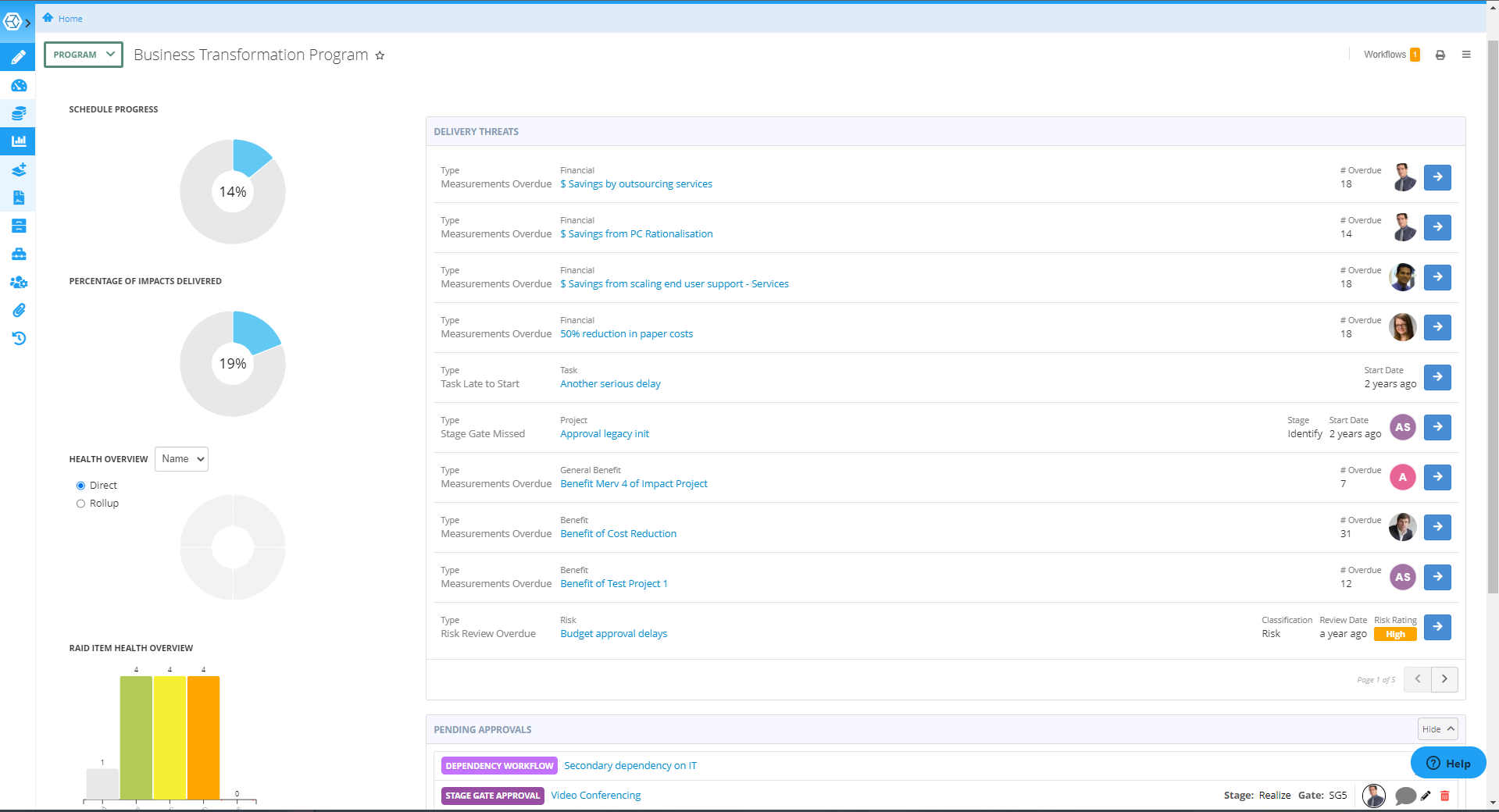 Below the process widget, the following widgets are shown:
Delivery Threats
The Delivery Threats widget displays items that are likely to cause delay to the project. Click on the name of an item to navigate to the relevant page where you can take the required actions that will remedy the situation.
Possible situations that can cause different types of delivery threats are listed below.
Benefit Threats
The Benefits Threats widget will get populated if there is a benefit that has Amplify Index less than 100%.