Amplify can help facilitate better collaboration and discussion within (and across project teams) to flag risks, blockers and opportunities. You can write a message and trigger it to be sent as an email to any other Amplify user without leaving the application.
This feature is available in the following product areas:
Dashboards
Registers
Notifications
You are able to initiate a message from Amplify anywhere you see a user's display photo or initials.


Simply hover over the photo and click to reveal the messaging pop-up.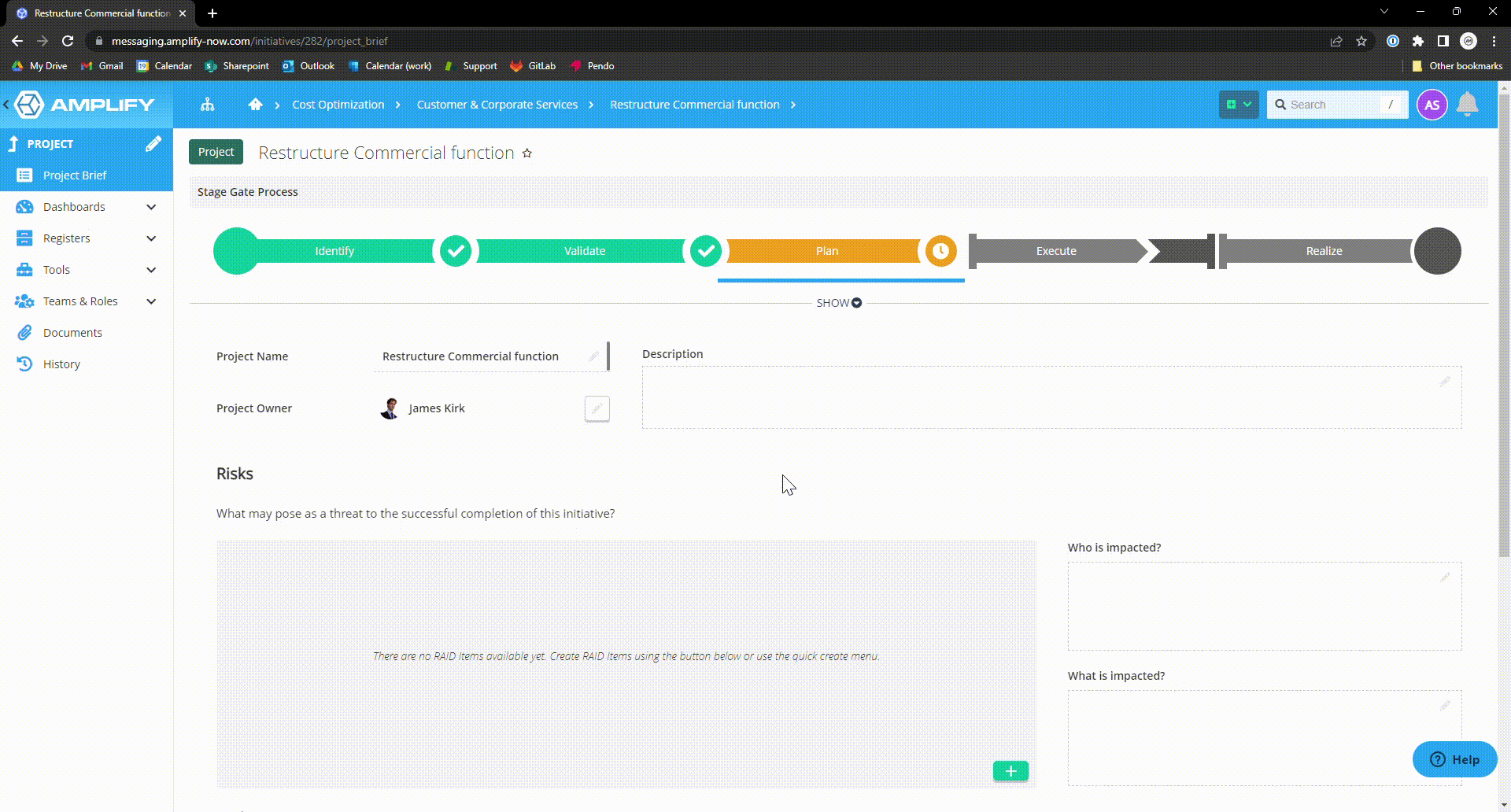 The pop-up allows you to write a message and edit the subject title.
The recipient will then receive the message directly to their email inbox with a link to the page for context.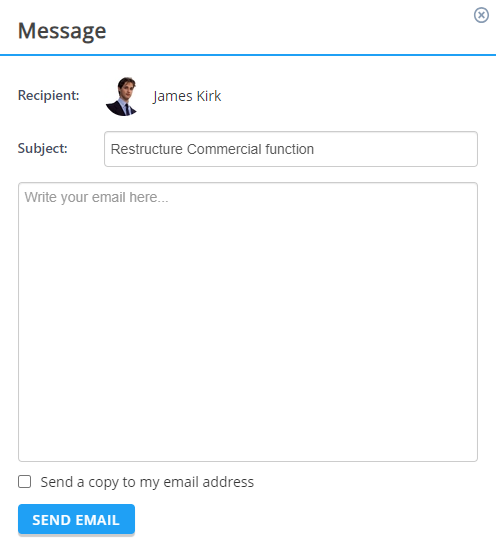 As the sender of the message, you also have the option to receive a copy of the message to your email inbox so you can follow-up later if you don't receive a response.